Teaching Third Grade Spelling
If you're teaching third grade, you already know that your students are learning new words at a faster pace than ever before. It's important that third graders keep their spelling abilities on the rise as well.
Here are two simple activities that you can use throughout the year with any list of
third grade spelling words
.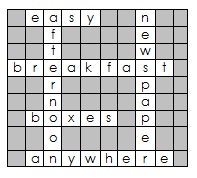 Give students half-sheets of graph paper. Ask them to make a crossword-type grid of their spelling words, using as many intersections as possible. This activity is fun for the kids, and it requires that they look very carefully at the letters in the spelling words.
If you want to go a step further, ask students to write crossword puzzle clues for each spelling word. Then allow them to go to a free online crossword puzzle creator and make a puzzle with their words and clues for a classmate to solve.
Art Works!
You'll probably ask your students to write their spelling words ten times each (or 5 times or 20 times) most weeks. That's a good way to practice new words. But it can become tedious for everyone. Why not see how some ART works in your spelling class, too?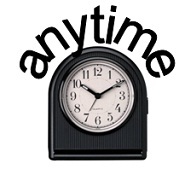 Ask students to think of a way to illustrate some of the week's spelling words. Here are some examples: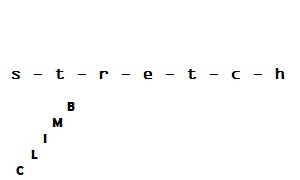 Encourage students to use colors and add drawings to make their work really interesting. Post the artwork on a classroom wall for students to look at all through the week. It's a sneaky way to get students to study those spelling words!
Don't miss these third grade activities and
our fun spelling worksheets.
Be sure to share our ideas, and yours, for teaching third grade spelling with other teachers and parents.
---
Go from Teaching Third Grade Spelling to Main Page
for 3rd Grade Spelling