Use a Spelling Bee Certificate to Reward Your Students!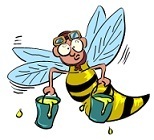 A spelling bee certificate is a great way to recognize students' hard work. It's fun to receive on the day of the big competition, and it makes a lasting memento for years to come.
 Scroll down to view and print documents for students in grades 3, 4, 5, and 6. We also have non-graded spelling award certificates.  
Just choose the grade you need, click on the printable file and print. Then fill in the blanks with the correct information. So simple!
Choose a Graded Spelling Bee Certificate

Reward your Third Graders for a job well done with this age-appropriate certificate.
Printable spelling certificate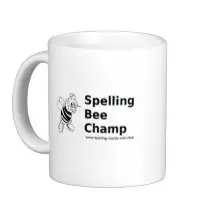 We've designed a whimsical mug, found at our SpellingWordsWell store on Zazzle, which also makes a great reward! You'll also find other mug designs, buttons and T-shirts.

Thank your Fourth Graders for taking part in your spelling bee
and let them know you appreciate them.

Printable certificate
Fifth Graders will be glad to receive this document, marking their part in this  year's spelling bee.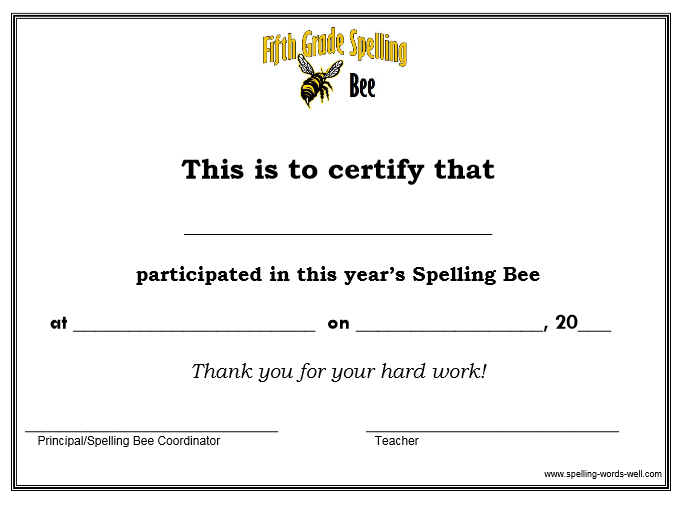 Recognize the hard work of Sixth Grade Spellers with this award.
Printable spelling certificate
For best results, print each certificate on heavy paper. Use a ball-point ink pen to complete the information for each student.

Do you want even more, even snazzier certificates? Check out our Spelling Bee Toolbox eBooks! Each one contains rules, words, sentences, study helps and oodles of Spelling Bee Certificates. We're sure you'll find several designs that are just right for your spellers.

Available for grades 3-5 and grades 6-8.
Spelling Bee Prizes

Reward your best spellers with one of these fantastic prizes!

These make a great prizes for spelling bee winners or any good spellers!  Prices vary by style and quantity. Products often go on sale, and we sometimes add new products, so check back often at our Zazzle store.

More Helpful Spelling Bee Resources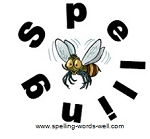 We've designed some coordinating  Spelling Bee Clip Art to dress up your parent letters and student handouts.  
If you're planning a full-scale spelling bee, you'll find our Spelling Bee organizational tips to be helpful. We'll show you what needs to be done and when!

We've compiled a list of spelling bee practice ideas for individual students. A printable version is included for your convenience.
Use our basic spelling bee rules to run your next classroom spelling competition. We cover the basics in a concise list. 
More Spelling Resources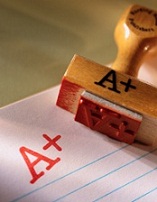 Remember to provide LOTS of spelling practice in a variety of formats to keep students interested and engaged. Use these helpful resources all year long:

---