Thanksgiving Bulletin Boards
Here's one of our favorite Thanksgiving bulletin boards. It can be used just about any time in the fall, in fact.  The image here shows one way you can make it. Keep reading below for some variations. This colorful display will be just right for your classroom!
A Cornucopia of Adjectives
Thanksgiving Bulletin Boards - Patterns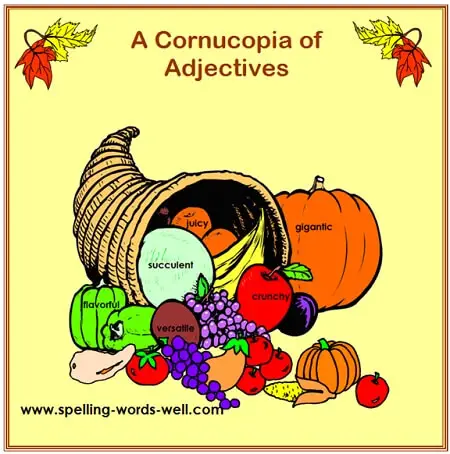 Directions
1. Use a light-colored plain background in pale yellow, orange, green, tan or white.

2. Trace our cornucopia pattern onto brown paper, resizing as necessary.

3. Ask students to cut out one of their favorite kinds of fall produce (or any fruit or vegetable) from construction paper.  They may use our patterns or make their own.


4. Instruct students to think of specific descriptive adjectives for their fruits and vegetables. (Examples: flavorful, succulent, juicy crunchy, versatile, etc.) They should write at least one of these adjectives on their shapes. They may also add stems, leaves, and other markings.

5. Students may add their shapes in and around the cornucopia, displaying a bounty of produce -- and adjectives!

6. Add a few colorful dried fall leaves around the edges for a border. Or ask students to cut leaves or other fall objects from construction paper. Use any complementary color for lettering, such as orange or brown.


More Thanksgiving Bulletin Board Ideas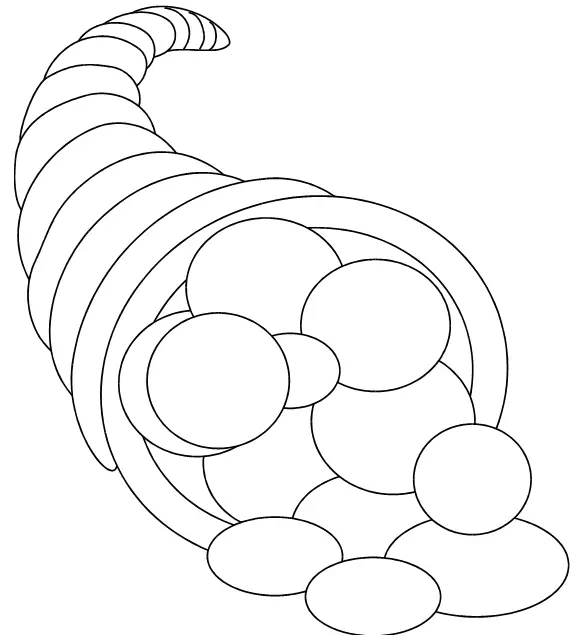 Here are two variations on this Thanksgiving theme. You'll probably think of more.
A Cornucopia of Spelling Words  
A Cornucopia of Vocabulary Words
Ask students to write review words from the past few weeks, or brand new words, onto their fruit and veggie shapes, leaves or simple ovals, as shown.  For a math twist, try A Cornucopia of Math Facts!
Another Fall Bulletin Board Idea

You may also be interested in this fall bulletin board idea. It, too, is flexible and can be made mostly by your students. You just may "fall" in love with it!

More Holiday Bulletin Boards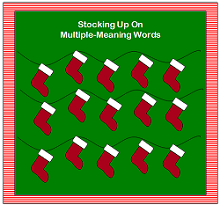 Christmas bulletin boards are fun, colorful and educational! Each student makes his own paper stocking. Then he writes a multiple-meaning word at the top and several sentences or definitions below. Lots of variations, too!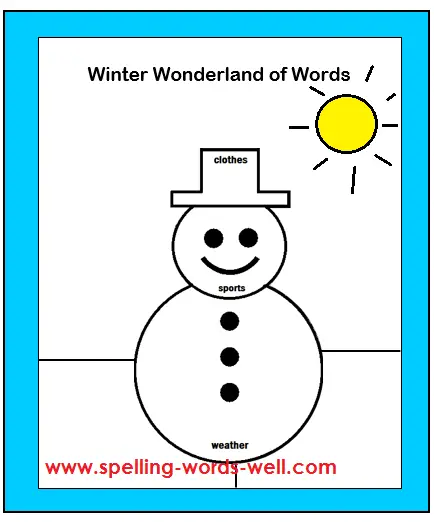 Winter bulletin boards are great  for early learners. Turn your  bulletin board into a word wall for almost any assortment of wintertime words! We also have a Penguin Winter Bulletin Board for all ages.


Learning All Year Long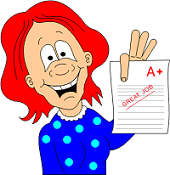 Find year round learning fun with these popular links:
Spelling Word Games- Learning can be so much fun with these easy-to-use games. We have a wide variety of formats for lots of grade levels.
Spelling Worksheets - Supplement your regular program with these engaging reproducibles!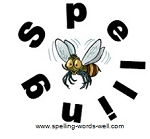 Use the buttons on the left to find lots more! Note that we have oodles of grade level resources, and a complete line of spelling bee helps, too.
For more fun spelling practice, try our AnyWord Spelling Practice Series. In these three eBooks, you'll  find word play worksheets, writing prompts and partner games and activities that work with almost any list of spelling words!
---