Fall Bulletin Board Ideas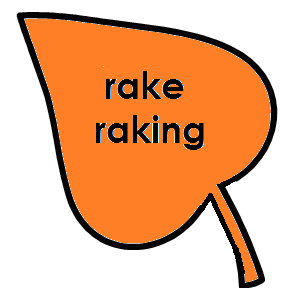 The best fall bulletin board ideas are those that are simple to make, fun to see, and help to reinforce important skills. This bulletin board is all of those.  Plus, your students help to make it!
Falling into Suffixes

Variations: Falling into Plurals, Falling for Prefixes, Falling For Math Facts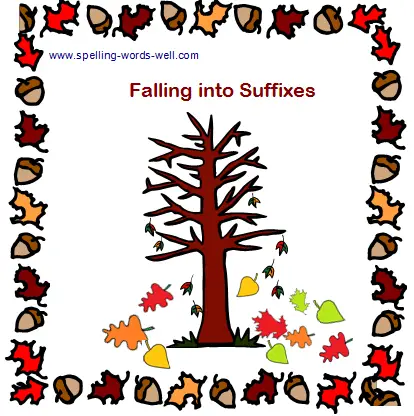 Directions
1. Use a white or light blue background and brown, black or dark orange lettering.
2. Cut a simple tree design out of a brown paper. (You could even use the inside of a large paper grocery bag or two.)
3. Print our leaf and acorn patterns. Have each student cut out one or more shapes from red, yellow, orange or green paper. Instruct each person to write a base word and another word with a suffix as shown. (Adapt for alternate titles.)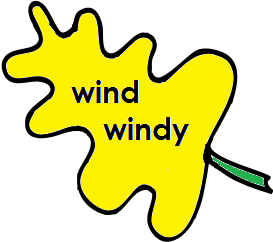 See our list of suffixes for further information.
4. Attach the leaves and acorns under the tree and around the border of the display.
5. Encourage students to add more leaves throughout the fall with words they encounter in their reading.

Variations
Use the same tree and fall leaves with a different title of your choice, such as:
Falling into Contractions
Falling into Prefixes
Falling into Synonyms
Falling into Opposites
Falling into Homophones
Contact me with your ideas for adapting this fall foliage. I will add them to the list for others to use!
More Fall Bulletin Board Ideas


You may also be interested in our Cornucopia Thanksgiving bulletin board. It, too, is flexible and can be made mostly by your students. You just may be thankful you found it!

Winter Bulletin Boards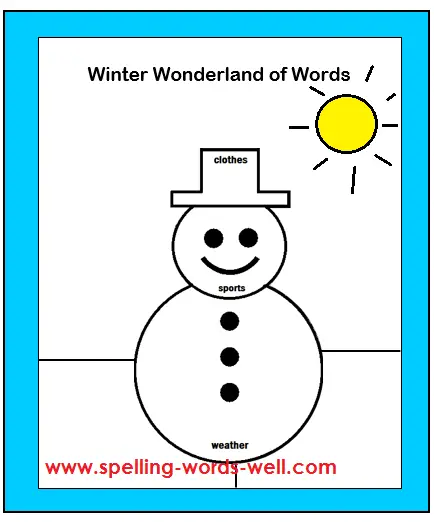 After you've finished with fall bulletin board ideas, you'll need some winter bulletin boards! Ours are great  for early learners. Turn your  bulletin board into a word wall for almost any assortment of wintertime words! We also have a Penguin Winter Bulletin Board for all ages.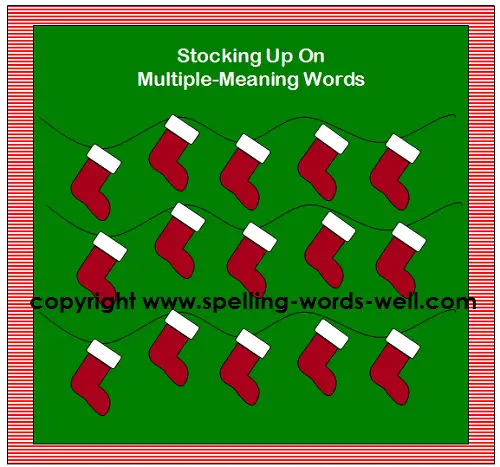 Our Christmas bulletin boards also provide for student participation. Once again, there are many possible variations. One is bound to work for your classroom!

Learning All Year Long

Letter Lane - A phomenic awareness board game that features beginning consonant sounds. We have lots more Spelling Word games for all ages.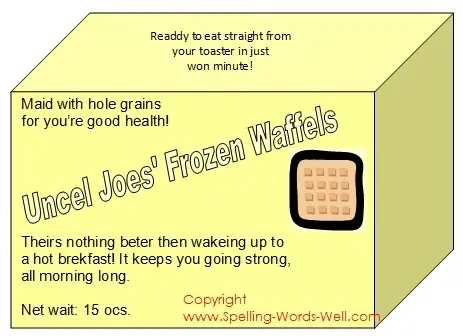 Wacky packages! - Find the spelling errors on these whimsical boxes.  One of our most popular pages!
Spelling Brain Teasers with answers right on the website. We have lots more brain teasers. Some are easier, some are tougher. 
Spelling Bee Word Lists, Rules, Certificates and Lots More!
Troublesome homonyms Explained:  Here's lots of help with homonyms. If your/you're ever to/too confused to use the correct homonym, print out this free, handy reference tool!
101 Frequently misspelled words: Skim through the list, make a note of the ones that are troublesome for you, and then determine to learn them, a few at a time. A printable list to share with students is included.

---