Pre Kindergarten Worksheets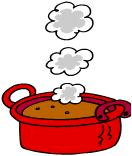 Use these pre kindergarten worksheets to give your kids lots of practice in identifying upper and lowercase letters. Three engaging cut-and-paste pages cover the entire alphabet!  Don't miss all the other early learning practice pages here at Spelling-Words-Well. Several are listed near the bottom of this page.

What's Cooking?

On this page, kid will cut and paste letters into the appropriate cooking pots! If you like, ask the kids to sort the cut out letters and arrange them in alphabetical order before they begin to paste them into the picture.
Printable Version of All Three Worksheets

Leaf Pick-Up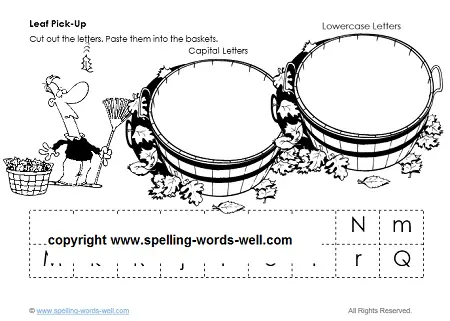 How Does Your Garden Grow?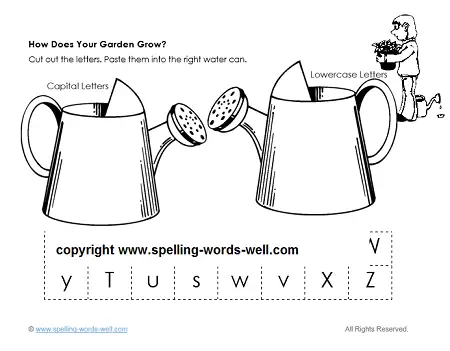 Extension Activities

Use these ABC cut-outs for more practice with the entire alphabet all at once.
Ask kids to name words that begin with the sounds for each of the letters on their worksheets.
Give students large plastic letters with which to play. Give students a small pile of letters. Ask them to name each letter as they move the letters from one pile to another.

Give each child a different plastic letter. Ask them to stand in alphabetical order.

Play lots of oral games for ABC practice, in addition to using worksheets for written practice. You'll find lots of good ones in this collection.


More Pre Kindergarten Worksheets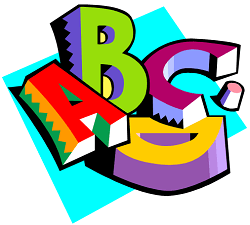 ABC Fill-Ins: Two pages give students practice in completing the alphabet, then finding letters that spell a few kid-friendly words. 
Alphabet Phonics Booklet - Students customize their own pages in this A to Z phonics activity.
Circle Sounds 1:  Fun circle maze featuring words that begin with B. Kids need to find the right pictures then color their way through the maze.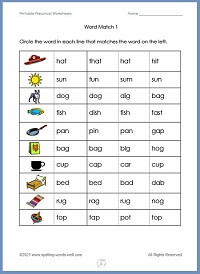 Word Match Worksheets - Two printable preschool worksheets in which young learners match the picture/word to the identical word. These pages teach visual discrimination and the reading of simple words. 

More Early-Learning Resources

Phonics Flash Cards - A free printable set for the entire alphabet. We'll give you lots of ideas on using these flash cards as well as links to commercially-made card sets.
Memory Matches - Use a familiar format to give kids lots of practice in matching pictures the beginning letters. Our free printable playing cards for the entire alphabet makes it easy!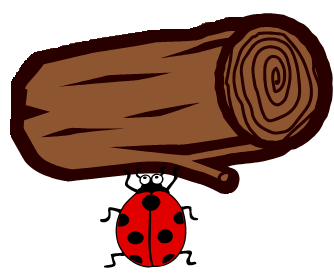 ABC Phonics Poem - A fun and funny way to learn about initial sounds! A poem your early learners are sure to love. Inspire them to write their own and draw some fun pictures.
What's Missing? - Teach preprimer sight words. It's never too early for kids to master these important words. Teach memory, reading and spelling skills with these simple formats! 

Ann Richmond Fisher is a longtime published educational writer, a former classroom teacher and a former homeschool teacher. Ann's spelling bee resources, graded spelling word lists, spelling games, worksheets, and other language arts resources have become respected around the globe since she launched Spelling-Words-Well in 2010.
Ann is also the creator of www.word-game-world.com.
---