Free Printable Spelling Worksheets
Try one of these free printable spelling worksheets for your 5th, 6th, or 7th grade students. Spelling worksheets have never been so much fun for students and so useful for teachers and parents!
The first page features an fun story using grade-level words, The second worksheet has a puzzle-y twist. Both worksheets use words from our list of 300 sixth grade spelling words.
#1 Croaky Meets the Plumber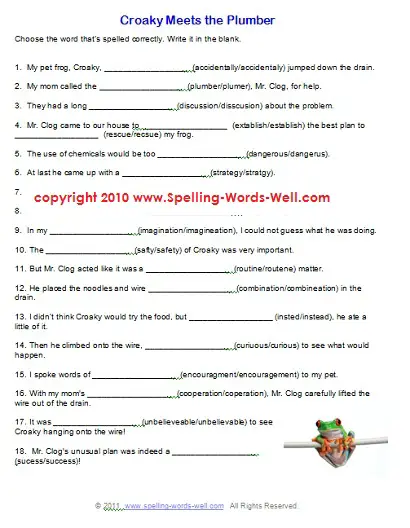 #2 Extra Letters?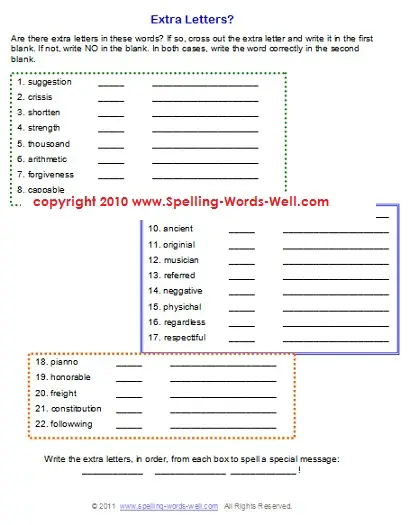 More Free Printable Spelling Worksheets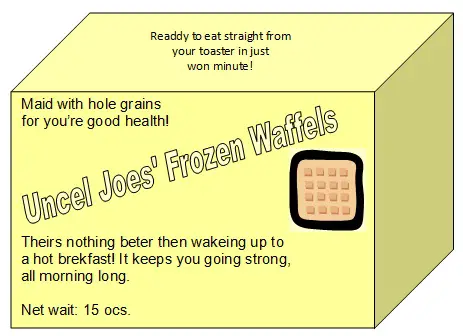 Silent Letter Search
: Word search fun! Students must add the correct silent letters and then locate the completed words in the puzzle.
Wacky packages! - Find the spelling errors on these whimsical boxes. There's a wacky board game and a package of waffles you don't want to eat!
Spelling crossword puzzle
- This puzzle provides a fun way to practice spelling those tricky plural nouns.
For grades 3-6.
Find the
Right Words:
Students identify correctly spelled words in a list and then find them in a fun word search puzzle. Based on our fifth grade spelling word list;
suitable for grades 4-6.
Cryptogram Worksheet:
Puzzle page for upper grades. Includes instructions so students, parents or teachers can make more cryptogram puzzles with any word list.
Hard Word Search Puzzle and Mystery Scrambles: Two challenging worksheets to stretch spelling and vocabulary skills.
Antonym Antics - Challenging vocabulary worksheet for upper grades and adults!
---
Check out our AnyWord Book Series!
Three eBooks of fun worksheets, games and partner activities that you can use with Any Spelling Words!
Even if your students are using spelling workbooks, it's good to
supplement from time to time with
spelling word game
s
, group activities and
worksheets
. You'll find a growing collection of all of these here at Spelling-Words-Well.
Other Spelling Resources
You may also be interested in these free spelling resources:

I'm always working on more spelling resources, so please visit again soon! If you see something you like, please tell another teacher or parent. If you don't see something you want, please tell me!
---