7th Grade Vocabulary
and Spelling Boosters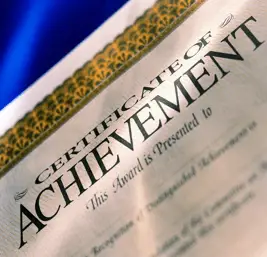 If you're a parent or teacher, you probably know that by 7th grade vocabulary and spelling skills* of most students SHOULD be solid.
But many times, students at this level need a boost to continue learning. Why?
Two Typical Challenges for Boosting
7th Grade Vocabulary & Spelling Skills
Here's a peek at the first two pages of the printable version. The full text also appears below.
Many 7th grade students fall into one of these groups:
1) They figure they already know everything they need to know  OR
2) They think they're not good students and they'll never know everything they need to know!
As a parent or a teacher, how can you boost spelling and vocabulary for both kinds of students? First, you need to identify into which of the two groups the student fits. Then you need to take the right approach.
*Note: Much of the information on this page is applicable to most upper grades and skills.

Solutions: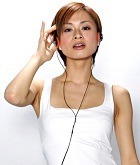 1) For the somewhat cocky "know-it-all" student, pull out some really challenging and worthwhile literature. You probably already have a good supply on your classroom shelves or in the library. Assign passages to be read.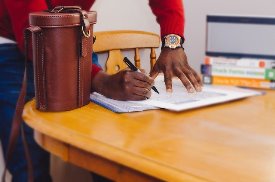 Tell the student to make a list of words he/she  encounters that are unfamiliar. Then ask the student to look up and write out definitions for those words. Finally, ask the student to use each word in a new, original sentence. Collect papers from all students. Photocopy and return.
Compile all the words students noted and make a comprehensive quiz for the entire group. For 7th grade vocabulary practice, you could ask students to simply match each term to the correct definition.
For spelling practice, you could have the usual oral spelling quiz, or you could supply a brief meaning of word along with its first and last letters. Ask students to complete the spelling.
Please note: This is not meant to be "punishment" or to "knock the student down a peg." This can be presented with a smile on your face and twinkle in your eye as you explain to kids that you really are trying to prepare them for tougher stuff yet to come. (Did I hear SATs, anyone?)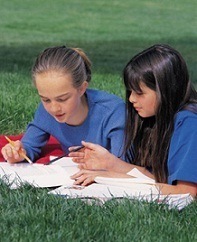 2) For the discouraged student, offer as many different kinds of positive practice as you can in 7th grade vocabulary and spelling activities. (There are several on this site.) Make classroom games available and interesting vocabulary and spelling worksheets.
Occasionally match up strong students with weaker students to go over the spellings and meanings of important words. 
Conclusion:
Remember that "nothing succeeds like success." As your struggling students make progress -- and they will -- be sure to acknowledge their successes.
At this age, of course, gold stars and smiley faces won't mean much. But a simple, "Good job, Kate," in front of a few other students, or a quick note written in the margin of a quiz will mean a lot.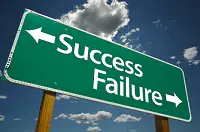 The temptation at this age for teachers, parents and students, is to become complacent with low achievers in 7th grade vocabulary, spelling and even math. 
You may have heard that the gap between the strongest and weakest students widens as kids move through the upper grades. That is usually true. 
BUT it doesn't have to be that way for every student, and certainly not for YOURS.
Keep looking for interesting ways to challenge students who are performing all levels of difficulty.  When you find something that works especially well, be sure to share it with me, and I'll pass it along on this website!
More Helpful Resources

Other helpful resources:

---