Sight Word Cards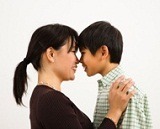 Use these sight word cards to help your early learners practice the first 100 Fry Instant Words.  When children can recognize these words instantly -- and when they can also spell them quickly -- they are on their way to being confident readers and writers. What could be better?  

Here's a peek at the first page of flash cards. The printable list contains the first 100 of Fry's list. Find links to more Sight Word Flash Cards below.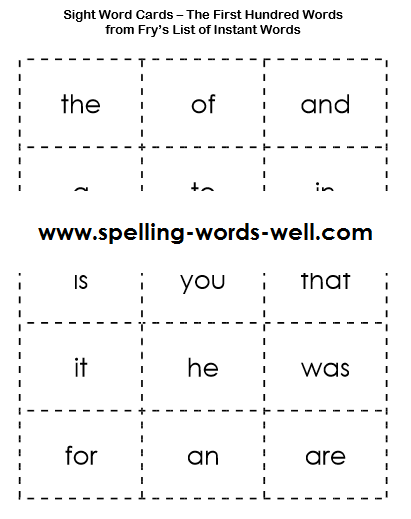 More Sight Word Flash Cards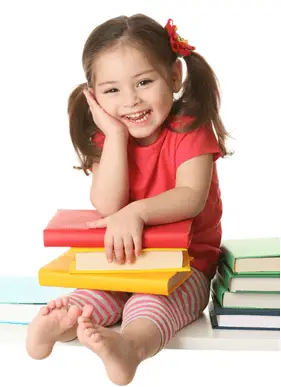 We also have other sets of printable cards for the Dolch sight words:

Preprimer and primer sight words

First grade sight words

Second grade sight words

Third grade sight words

How to Use These Sight Word Cards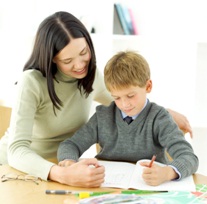 1. Expect your child to master a few words at a time. Don't start with the stack of 100 words if your child is just starting to read. Begin with 5-10 words. When s/he is really fast with those, add in a few more. Or switch to another small set, then combine the two sets for review.
2. Make two copies of the same small set of words. Cut them apart, mix them up, and turn them upside down on the table. Play a Concentration game in which your child tries to make matches. This is good for teaching visual discrimination as well as building memory skills. Ask your child to read each word card as it is overturned.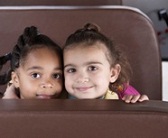 3. In the classroom, assign partners to work together to quiz each other on reading the words quickly.
4. To build spelling skills, write one of the sight words on the board, omitting a letter. Then read a sentence using the word. Ask students to supply the missing letter.    Example: Write f o ___    Say: This package is for you.


Sight Word Games & Activities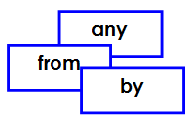 Love the Letters! - Three fun activities for partners using any sight words.

Tic-Tac-Toe Game - A simple, fun format that kids can use over and over with any sight words.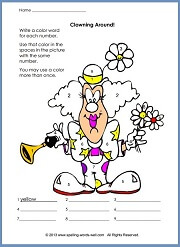 Sight Word Printables - Fun pages on which to practice writing number and color words.
Bingo Sight Word Games - Printable game cards are ready-to-go! From our sister site, Word-Game-World.com.
Clip Count -  Your kids will practice reading number words, counting and spelling in this easy-to-prepare game. What could be better?
Bingo Sight Word Games - Printable game cards are ready-to-go! From our sister site, www.Word-Game-World.com.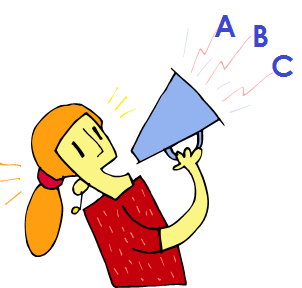 ABC Puzzlers: This free alphabet worksheet asks kids to complete a dot-to-dot and identify the letters of the alphabet in order.

---